I'm Jad, an empowerment coach, and I'm here to help you believe in yourself and identify the power inside of you. Together, we can tap into your own unique gifts and celebrate the beauty of who you are.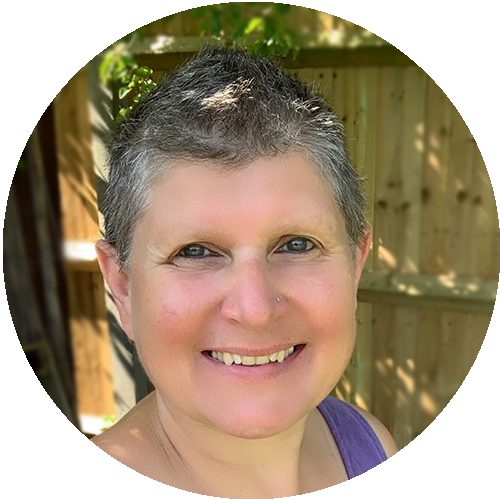 Does this sound familiar?
Despite doing your best to follow the Law of Attraction and remain in flow, something still blocks your path and holds you back.
You get up each day journal, meditate, (with varying degrees of success) get your yoga on and bless your food with love. You are doing all the things you are meant to do, yet you just can't seem to get over that huge block that stands in the way of you having all that you desire.
Here is the answer to your prayers, spells, wishes, hopes…
But let me give you a little science first, just in case your ego is a little sceptical.
Only 7% of your mind is conscious!
The other 93% is your subconscious and unconscious mind and unfortunately for you (and me!) this is the bit that is running the show.
This means that you might believe that you are in alignment with living the life of your dreams and achieving your goals, but your unconscious beliefs may be sabotaging your efforts despite your best intentions.
The easiest way to move forward is to find and release the patterns, thoughts, beliefs and emotions that are holding you back and get your energy in alignment and flow with your desires and intentions.
Let me show you how…
Energy Psychology Coaching is not like traditional coaching…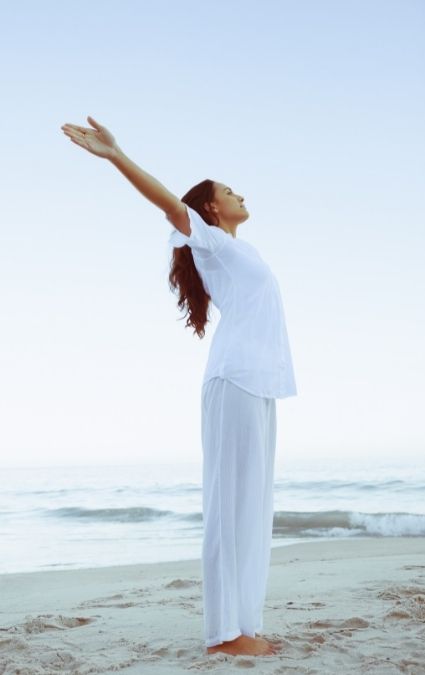 We are Spirit having a human experience and everything in our world, including us is made of energy.
We are now living in unprecedented times.  If you are reading this, then you are probably experiencing an awakening but perhaps it's not as easy an experience as you would like it to be.
We are waking up, we are realising that there is more to life than we previously thought, more than our jobs and the daily treadmill that we have unwittingly been on.  Being at home means that we can't spend money so easily but being at home also makes us realise that we don't need to.  The material possessions do not define us, they do not make us who we are.  We are so much more…
We all have the ability & the power to create the future we desire…
To create the life we desire both our thoughts and emotions have to be in alignment with what we want to manifest.
We have to release all the past thoughts, beliefs and emotions that lower our vibration and put our attention on positive thoughts and emotions that raise our vibration.
To change our lives we need discipline and courage – the discipline to do the energy work required and the courage to face our shadow side and our past that is buried in our subconscious minds and is negatively influencing our daily life.
There are thousands of healing modalities and we can do a lot of work on our energy by ourselves but sometimes issues are so deeply buried that we can't find them and sometimes we just don't want to or can't face them.
This is where working with an Energy Alignment Coach is invaluable.  I can teach you tools and techniques that will help you to get out of negative thought patterns and work with you to release all the stuck emotions that you didn't even know were stopping you from manifesting the life of your dreams.
Working With An Intuitive Coach
Perhaps you already know that you have some deep issues that you are having difficulty processing on your own.  The Energy Alignment Method – EAM® is a quick and painless way to get to the root of what's going on and set you free.
You might have an idea of what you would like to work on but in all sessions we follow the energy. It may be that what is troubling you can't be resolved because it is anchored in a deeper issue that you are not consciously aware of. It could be an issue that stems from a past life or a pattern that you have inherited from a parent or ancestor.  In most cases you don't need to know what this is but sometimes we need to have an understanding about why we are behaving, thinking or feeling the way we do about a certain situation in order to move on.
Sessions are online via Zoom or in-person by arrangement.
We will take a deep dive into your subconscious to find and release the limiting beliefs, negative emotions and old programming that are holding you back from living the life you desire and deserve.
Book a call…
Let's get together on Zoom for a quick chat to see how we can work together
EFT Tapping Session
60 MINS
Stress & anxiety reduction
Pain management
Improved well-being
Intuitive Coaching Session
Three Intuitive Coaching Sessions
Concessions
I offer a small number of sessions at a reduced rate for those on a low income, please ask for further details if you feel this is something you may qualify for.